• Be at least 21 years old
• US Citizen
• High school graduate (or equivalent)
• Candidates must be of good moral character
• No criminal record
• Be in good general health.
• Almost all duties performed require a Auxiliary Deputy to be able to stand for long periods of time.
• Illinois State law requires that Auxiliary Deputies must be a resident of the county they serve.
Applications are accepted year round, but the Recruit Basic Training Course is generally offered only once per year.
The Sheriff's Department completes a background investigation on all applicants.
When a favorable background check is received, the applicant is scheduled for an interview by a panel of Regular and Auxiliary Deputy Command Officers.

Photographs and fingerprints are taken just prior to the interview. Individuals accepted are enrolled in the Recruit Basic Training Course.

For more information about becoming a Lake County Auxiliary Deputy, please contact Deputy Chief Stan Taylor.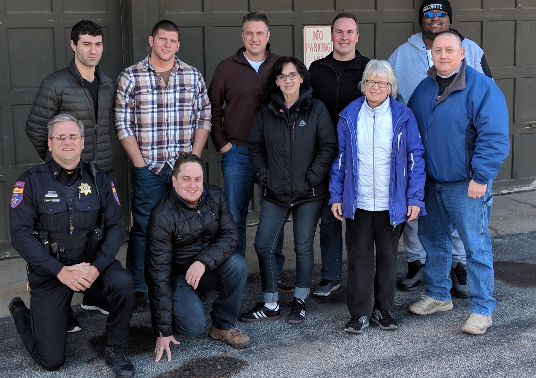 New recruits for the Lake County Sheriff's Auxiliary Deputy Unit Recruit Basic Training Course (RBTC) must meet the minimum requirements: